The rumor is out that Alponso Davies, Canada's next superstar might be sold within the next few days.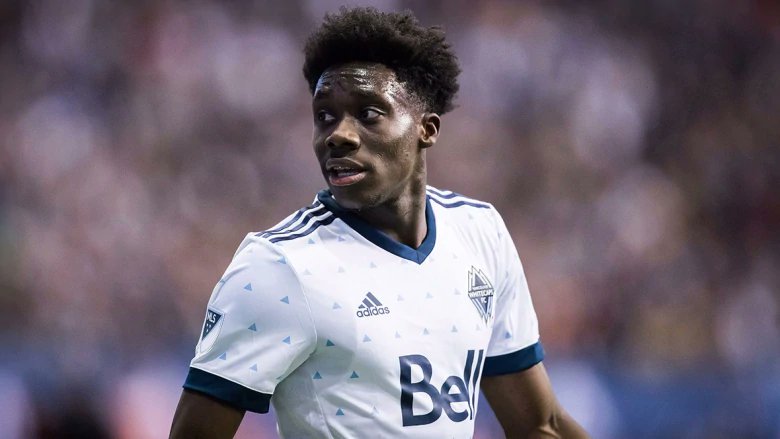 Soccer works differently than other sports where North American teams build their dynasty through the draft, trades and free agency. Soccer has something called the Transfer Window that happens two times a year.
I'll explain by using a North American example.
Say the Los Angels Lakers want LeBron James, they would have to pay Cleveland about 40 Million dollars to get him. That money would go to Cleveland to try and buy more players to replace Lebron.
The system works cause of the hundreds of leagues in the world. As for Davies, he has been apart of the Whitecaps organization since 2016. The youngster is set to be sold for a record setting MLS transfer fee of something in the ballpark of 12 Million. Jozy

Altidore has the record at 11.6 Million when he went to Villarreal a club in Spain.
The recent rumor is that Bayern Munich has the inside edge on him.Other teams in the running are Manchester United and Huddersfield Town.
Davies is just 17, so he can't play for a team outside of Canada until his 18th birthday in November. However, the early indication is that Davies is the real deal. The soccer version of Steve Nash for lack of better term.
Davies didn't travel with the Whitecaps to Seattle for the league game today and that leads me to believe that the deal will be done soon.
This is big news for not only the Whitecaps but also for also Canadian soccer as they are slowly emerging as a sleeping giant in at least CONCACAF.
With the MLS, growing, and the World Cup coming to Canada in 2026, the tipping point which Stephan Brunt alluted to 2012 before the Panama World Cup Qualifier has almost tipped.
This is big. Very big!